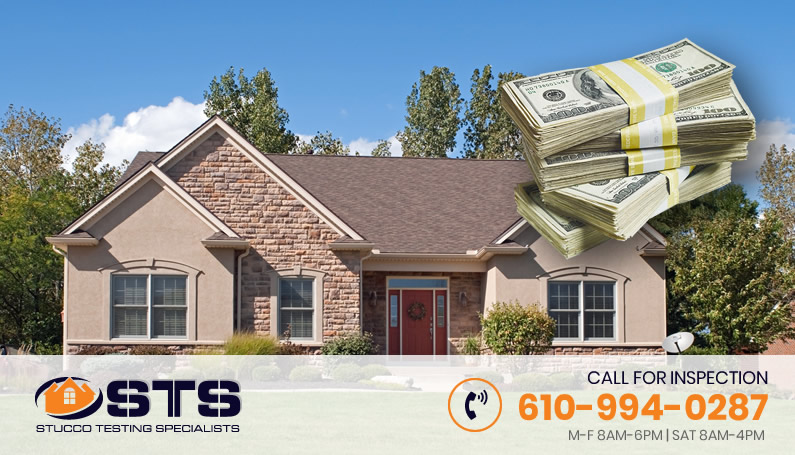 Residential
A professional stucco inspection should cost from approximately $500 to $1,200 for a typical residential stucco inspection. The actual cost of a stucco inspection will depend on a number of factors such as square footage of the property, location and ease of access. A larger building with more surface area will require more moisture probe sites, more readings and more time to inspect. In addition, the inspector will spend more time compiling the data and producing your report. Call a stucco testing company to confirm the actual costs for your property before booking.
Commercial
A commercial stucco inspection should cost anywhere from $500 to around $3,500, possibly higher if the property exceeds certain thresholds but most do not. All commercial stucco inspections will require a custom estimate due to the number of potential variances in commercial properties. Essentially, every commercial property is different and a standardized pricing model cannot be pre-defined.
Stucco Inspection
The inspection will consist of a thorough visual inspection, with photographs documenting any findings, followed by an invasive moisture probe inspection. Core samples will also be taken to enable visual access to the hidden substrate and framing. All findings should be detailed, along with photos and repair or maintenance recommendations, in an easy to read and understand stucco inspection report. A stucco inspection should only be carried out by a professional and certified stucco inspector.
If your home has a Stucco facade and has not had a stucco inspection carried out in the last 2 years, you should consider getting a stucco inspection. If you are buying or selling a stucco home, a stucco test is highly recommended to uncover any hidden problems and avoid costly lawsuits.